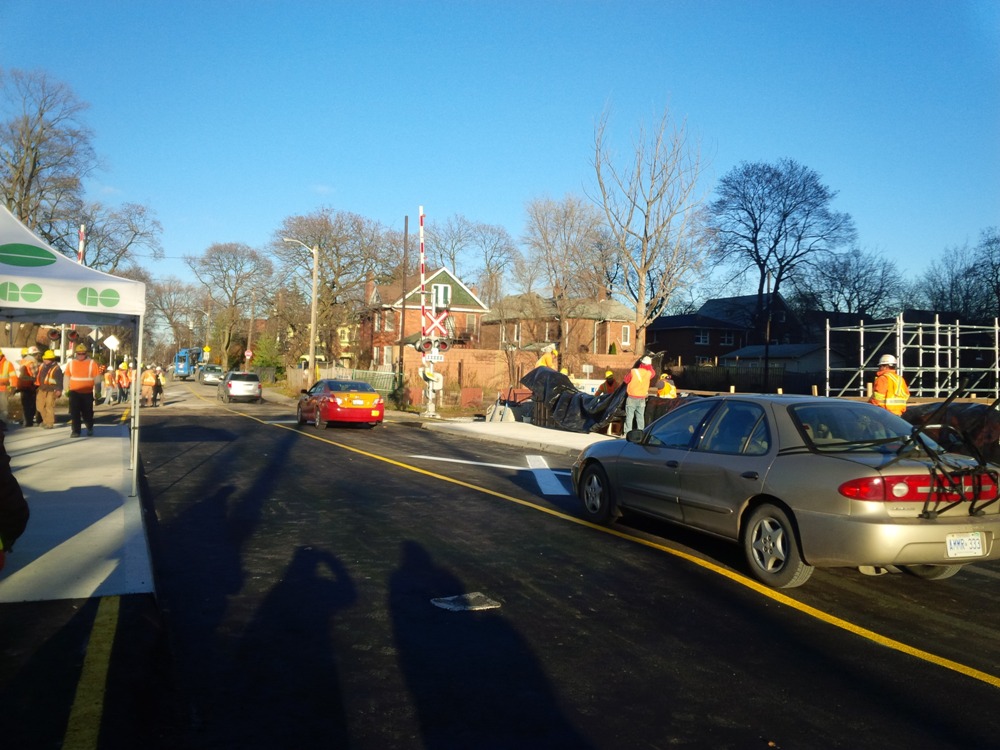 CITY OF TORONTO, ONTARIO, CANADA – As part of the 86,000 square foot Georgetown South Project, Bridge Tite Group, an Approved Applicator of Bridge Preservation LLC. installed the BDM spray applied tunnel waterproofing membrane on the top of the Metrolinx Weston Tunnel, which travels under King Street carrying the GO tracks. Low temperatures required a fast curing waterproofing system, and Bridge Preservation's primer and spray applied tunnel waterproofing membrane cure extremely quickly, even at temperatures below freezing.
Click here to learn more about the BDM™ cold spray applied tunnel waterproofing membrane.
About Bridge Preservation LLC.
Bridge Preservation™ products are manufactured and certified under ISO 9001: 2008.  This certification indicates Bridge Preservation's commitment to consistently providing quality products in the marketplace.  Bridge Preservation utilizes a systematic monitoring and evaluating process of raw materials to ensure that each batch of product meets the required guidelines established.  In addition to this monitoring process, Bridge Preservation subjects every batch of material manufactured to Infrared (IR) spectroscopy scans to ensure consistent manufacturing from batch to batch.  Quality assurance continues in the field with experienced field support from Bridge Preservation.  As part of a complete on-site inspection, sprayed and cured samples of material are collected from every job site and returned to Bridge Preservation's laboratory for further conformal testing.  Bridge Preservation ensures the highest quality products, beginning with raw material formulation and ending with the final installed product.  All critical aspects of the project are reviewed, inspected and recorded to insure that each application meets the standards established by Bridge Preservation LLC. and the owner.
For more information about this story or Bridge Preservation™ products, please contact us at www.bridgepreservation.com, or (913) 912-3305.
# # #